I picked this cute little number up yesterday for $10...
She needs a few glue jobs, but nothing major.
I love her petite'ness and her rounded arms...
She's a smaller rocker - not overpowering like some...
She has old, brass bolts that are patina'd from age -
Another feature that was attractive to me...
There is a lot of detail on her that will hold some stain well.
Once she's distressed, her details will really make her pop!
I'm going to redo her to go on our old, wooden deck that will be built off the West side of the garage when it's finished.
I have an old, nickel plated, Majestic wood burning cook stove that she will sit beside.
I have a couple of wood adirondack chairs for the other side of the porch, so I'm sticking with a 'wood' theme for that porch, for exterior porch furniture. Besides, who could resist her for a 'Ten Dollar Bill'?
I would like her to look something like this when finished, only I'm not sure of the color.
I know, I don't want red & green... But this red and green pic is darling~!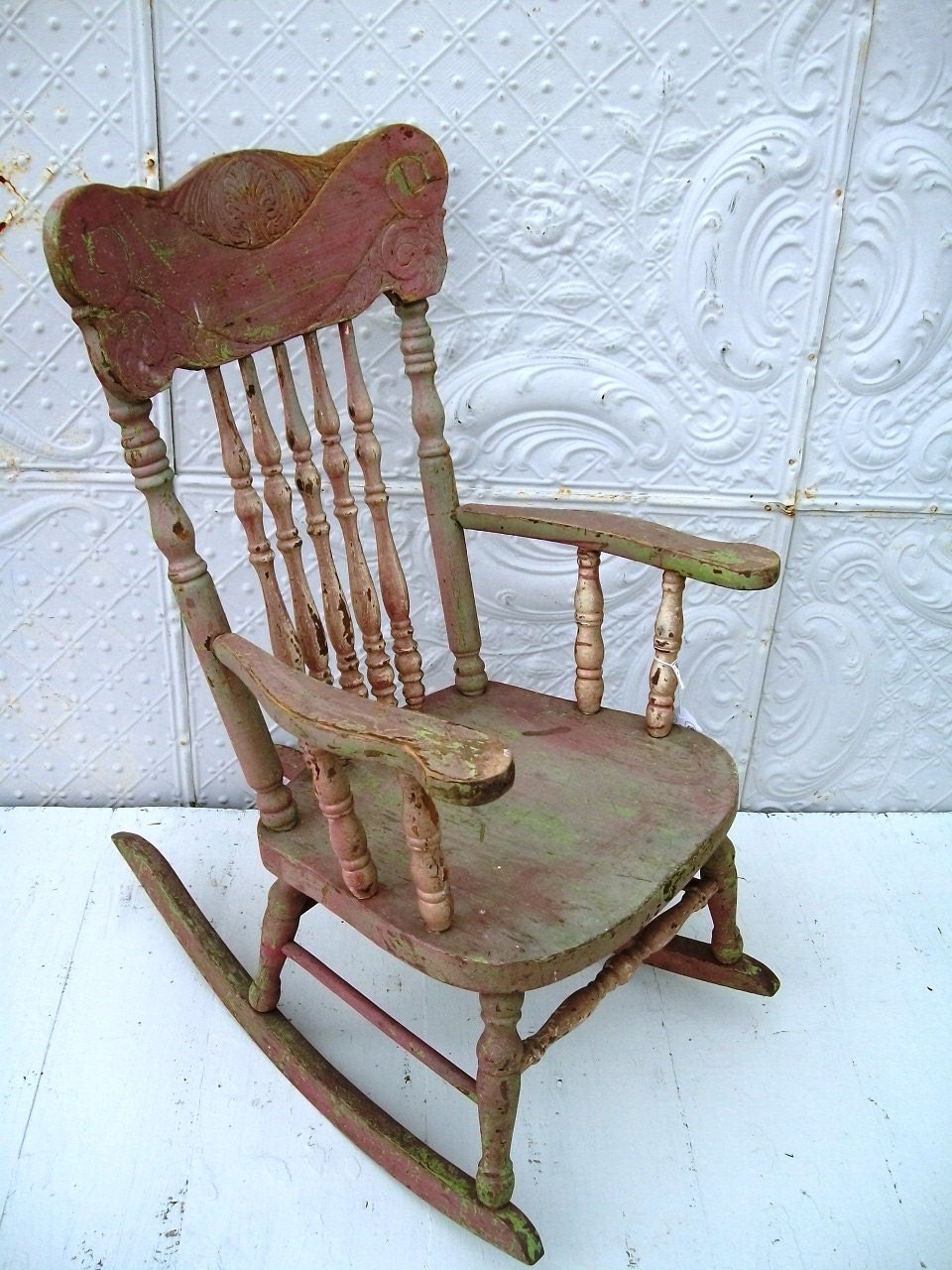 I'm considering using an antique white - really distressing her and then going over her with a dark walnut, or jaccobean stain?
Any ideas to help me achieve this look - color wise? Perhaps, maybe, an antique white with a dove grey paint and then distress and stain?
Help me out here...
What are your thoughts?